Modern and representative websites for companies
High-performance websites tailored to your business's needs. We specialize in modern, high-conversion websites and online stores.
Fully mobile optimized and modern websites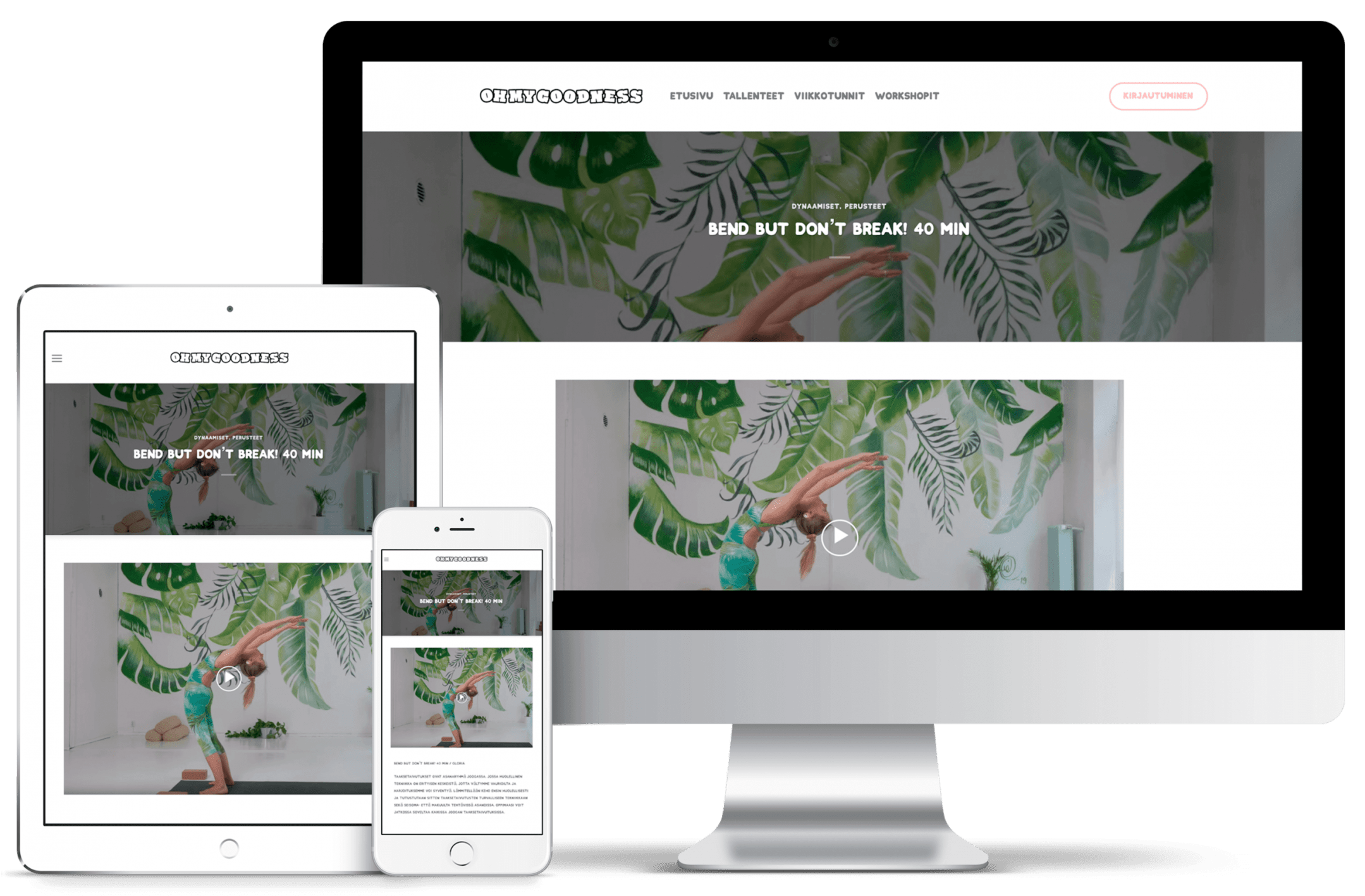 Our high-performance websites are individually tailored to the needs of you and especially your customers. We will build a website for you that is your own; beautiful layout, great user-friendliness, good Google visibility, fast loading times and much more.
Our experts, both web designers and digital marketers, work together to create the most conversion-rich and user-friendly website for you. This means that your website will not only look good but will also turn browsers into customers in no time.
Our websites are suitable for you if you appreciate:
Modern look
Besides all the technical features, we have not forgotten the visual side. We will deliver a website that looks great, represents your business and will astonish your customers. We appreciate your vision and will do everything so that you will be positively surprised by the results.
Tailored service
All of our websites are fully tailored to meet your requests and needs. The website is built piece by piece to meet your requirements, and you have a say in each stage, from the look of the website to technical features and integration.
Good user experience
One of the most essential elements of an efficient website is user-friendliness. This means the site is easy to use for you and for your customer. We prioritize user friendliness from the beginning and aim to make the website enjoyable to use with every device, from mobile phones to computers.
Great rankings on Google
Google visibility is a brutal game, making many companies pay absurd amounts of money to improve their visibility. Still, nothing beats a website with excellent organic visibility, as it has all the ground pillars of the requirements Google demands now or in the future. We will build the website to have good rankings in Google searches so that your website is built to succeed in this area.
Quick delivery
In just a week from placing your order, you will receive three-page layouts to choose from. After that, we will quickly build a live version of the site that you will also be able to test before the release. The whole process takes from two weeks to a month, depending on your requests for the website.
Platform flexibility
All our websites are integration-friendly so that all of your current and future marketing tools can operate in sync with your website. We also offer a visual UX builder for each website. This allows you or your team to make small or more significant changes yourself without years of experience building websites or coding.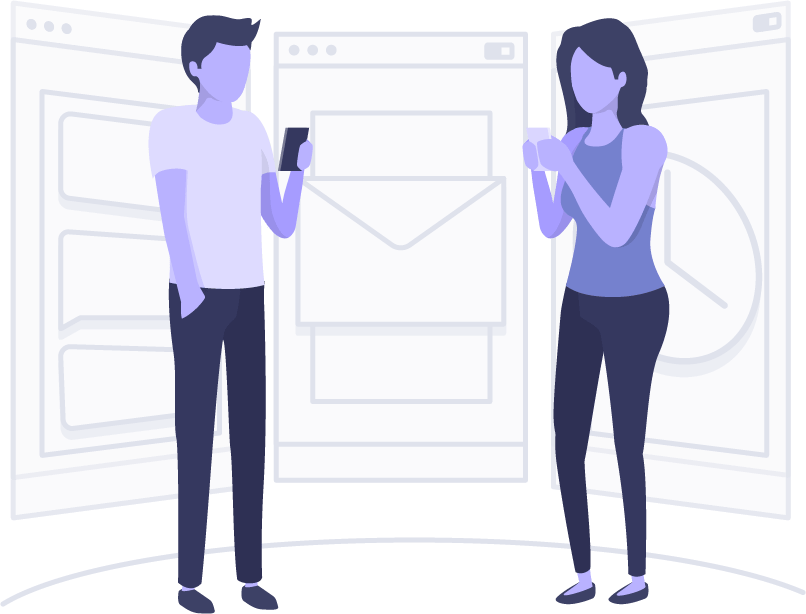 Websites are the showcase of your company.
We want to engage and inform, not just impress. If the results impress, we are happy.

To put it bluntly, that today's business does not exist without a working website. Websites are a cost-effective and permanent advertising space – like a showcase for a company's services and products.
On the Internet, your business can be seen by anyone and anywhere, at any time. The possibilities are endless.
You only get one chance to make a first impression
0.05 crucial seconds to make an impact
There are many websites, so you should make your business website as exciting and informative as possible. A functioning website tells the viewer that the company is involved in the modern world and ready to contact its customers.
If pages are missing or malfunctioning, potential customers may raise questions about the company's qualifications and expertise. A well-implemented website also lowers the customer's threshold to get to know the company's services and get in touch.
The website should fit the brand of the company and remain in the minds of the visitors. It is a good idea to make the website time-lasting and smoothly operating without compromising on its visual look.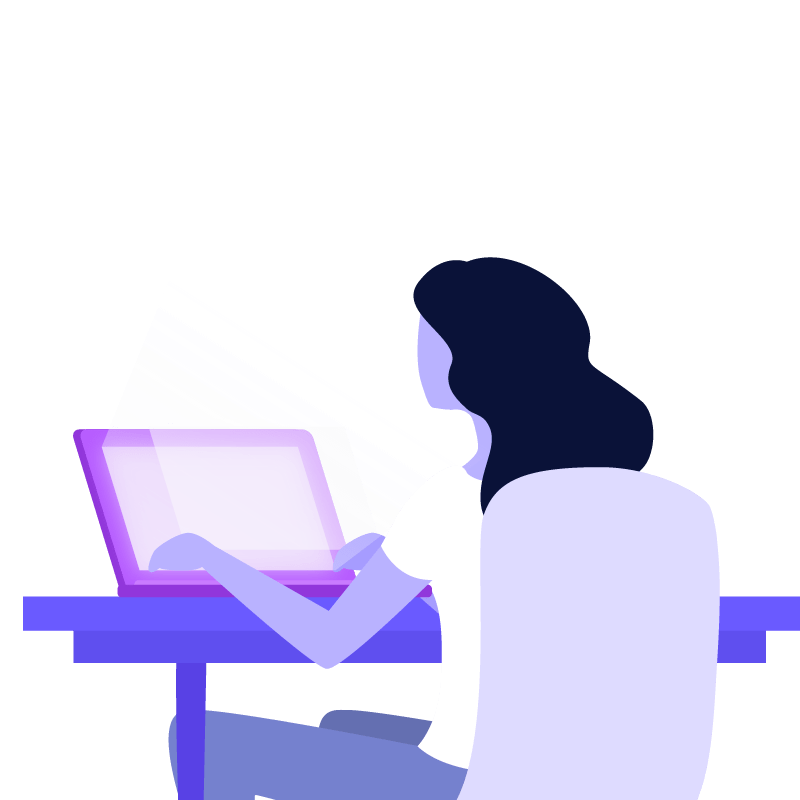 What kind of websites do we make?
Business websites
A website represents your business online and provides your customer with all the necessary information. We are specialized in designing elegant business websites, from one page layouts to big business websites with multiple underpages.
Read more...
No website = no company. A website, and especially a high performing one, is a key resource for your business today. The company websites we build not only represent your company perfectly online, but they also help you communicate with your customers in the right way, as well as find your customers and convert them into paying customers.
Online stores
Our team of certified e-commerce experts build fully customized online stores of all sizes and for any kind of business.
Read more...
An online store is a website that sells physical or digital services online. Besides building a platform, key purposes for an online store are a functioning and safe payment system, as well as integrating logistics to the platform. We have years of experience in designing and building efficient online stores. We will help you find suitable payment methods for your business and add the necessary logistics features.
Membership sites
Membership sites can be anything from a company's internal sites to Netflix-type of web services. We are one of the only media companies in Finland specialized in this. We have built dozens of successful membership sites from online coaching & training to monthly subscription web services.
Read more...
All membership sites, like our other websites, are tailored to meet our customer's requests, which allows us to integrate almost anything to your platform in a smart and effective way.
Landing pages & sales funnels
Optimized landing pages or sales funnels are a very effective tool for your businesses´marketing.
Read more...
A well optimized high conversion landing page delivers results better than any other type of website when it comes to collecting leads or selling individual services. Our social media advertising experts
Work together with the web designers in order to build you the most effective and conversion-rich landing pages and sales tunnels.
"I definitely recommend!"
"Working with Riku is open and direct and Riku holds to his promises. I definitely recommend Riku´s services. We have been collaborating for five years already and will continue to work together in the future."
Petteri Kataja, Managing director
Katveturva Oy
"I am very satisfied with the website and will be collaborating also in the future!"

"It was nice and easy to work with Riku in all matters considering my company's new website and email address. He explained everything clearly and I felt that I could trust him. Everything was made ready quickly.
I am very satisfied with the ready website and will be happy to work with Riku also in the future."
Jani Honkanen, Entrepreneur
"I can recommend with full heart!"
"Coronavirus struck us pretty bad, but Riku was a great help in digitalizing our services and bringing them online. 
Working was seamless and comfortable, easy to approach. I can recommend with a full heart!"
Johannes Laine, Serial entrepreneur

"We will continue our cooperation in the future also!"
"Our cooperation has gone smoothly for years. It is flexible – and above all successful! I will definitely recommend the services and I have often done so.
We will continue our cooperation in the future also!
Six stars out of five!"

Joosua Visuri, Entrepreneur
"Pilar was the only one that could accomplish exactly the things I wanted!"

"I can only praise the service!
I asked for bids from different companies, but only Pilar was able to implement the things I wanted.
I recommend Pilar to anyone who needs new websites!" 
Samuli Tolvanen, Entrepreneur
"I wholeheartedly recommend it!"

"At first I must say that I am thankful that I found such a skilled and trustworthy professional as Riku is.
It is very nice and easy to work with him! You can sense the passion and skills he has for his job and the need to really help. I appreciate this a lot.
I wholeheartedly recommend Riku´s services 🙂"
Emili Kumpuniemi, Entrepreneur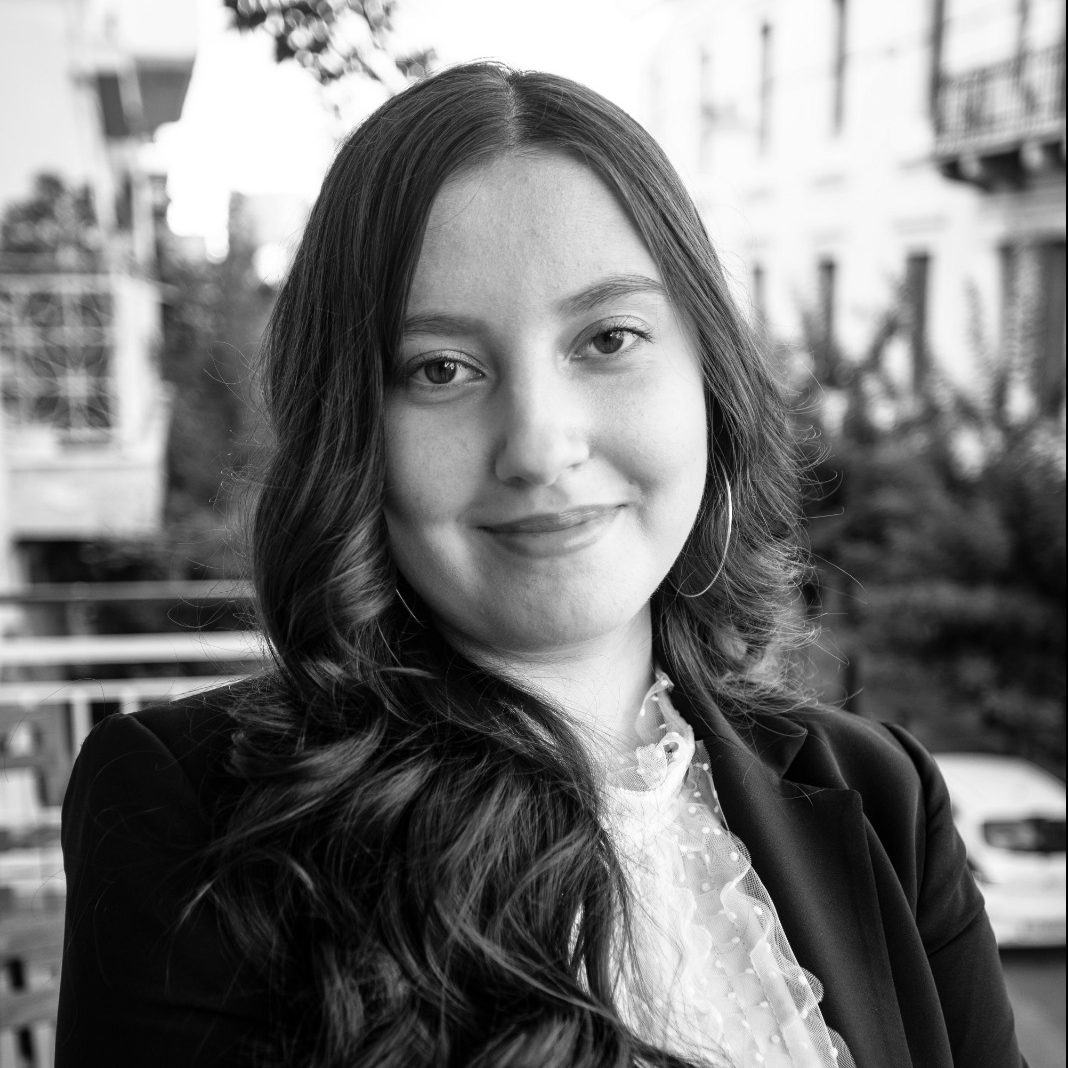 Cynthia Gamoulos
Hi, I'm here for you, send me an email and let's talk more! You can also use the button below to book a time on my calendar for a 10 minute call. Hope to hear from you soon!
Request a quote for a website!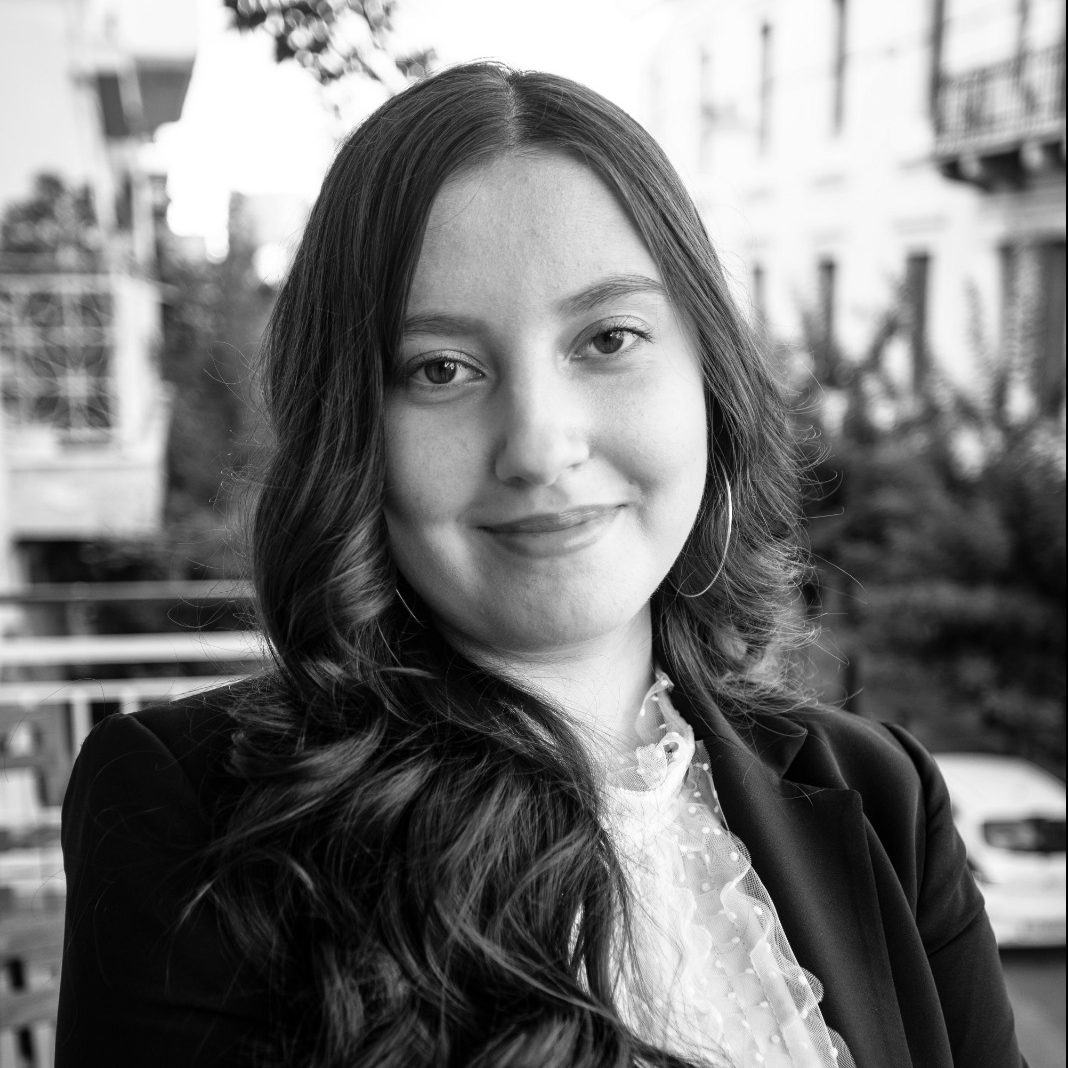 Cynthia Gamoulos
Hi, I'm here for you, send me an email and let's talk more! You can also use the button below to book a time on my calendar for a 10 minute call. Hope to hear from you soon!