Better results with a personalized, user-friendly online store
Modern e-commerce can cope with the demands set by the digital market. Grow your business with an online store tailored to your goals. A personalized online store contains features that have been proven to work in your industry and features that set you apart from your competitors. A completed purchase path and user-friendliness ensure your online store´s organic growth and the enhanced visibility in search engines facilitates reaching new customers.
More sales
An online store built to match your goals serves your customers just as well, if not better, than a brick-and-mortar store.
Stronger visibility
Appear at the top of search engine results with the keywords your customers use to search for products you offer. With organic visibility you raise your products/services to the top of the search engines and reach new customers continuously.
Better shopping experience
A purchase path implemented carefully and with awareness of your target group guarantees a better user experience and leads to long-term satisfied customer relationships.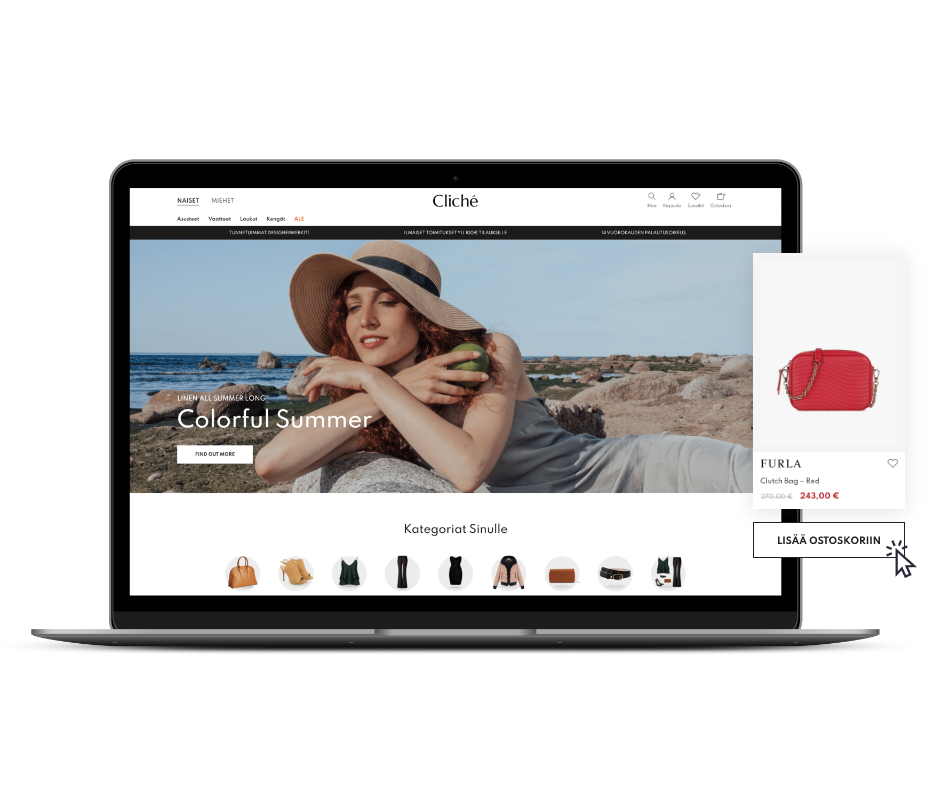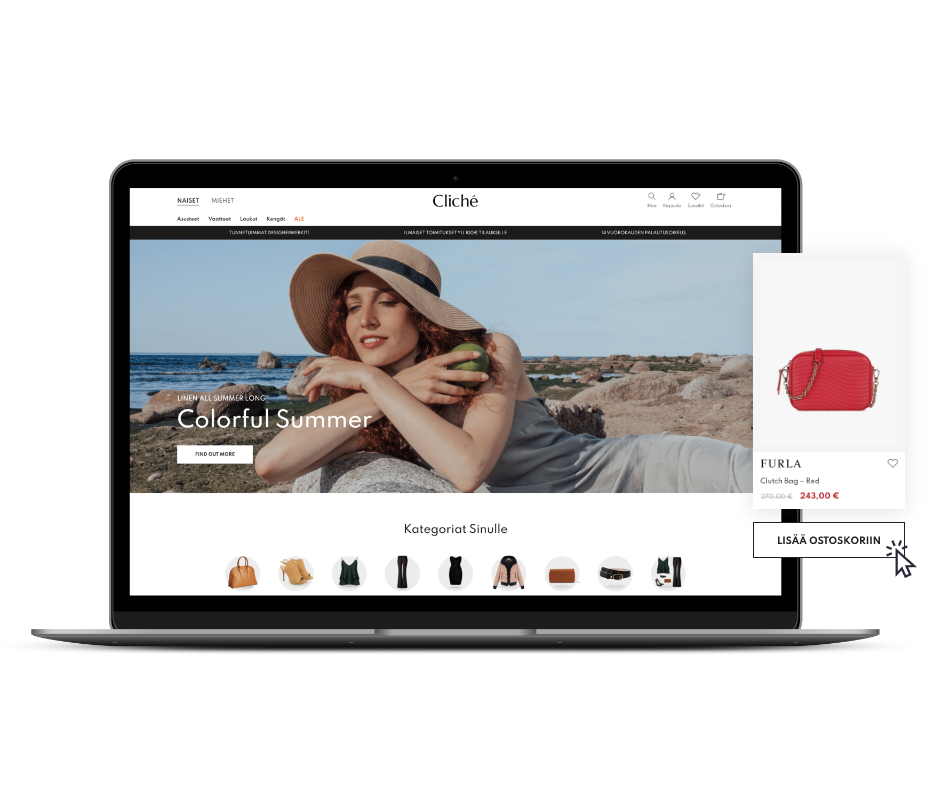 Path for a successful online store
1. Strategy and objectives
We set clear business-supporting goals, on the basis of which we create a plan to implement the project.
2. Content and functionality
Based on the analyses, we work together on the online store content to make it effective. The website's functionality and technical requirements are agreed and decided.
3. Visual appearance and implementation
We will create visual look and a testable user interface for the online store. That will allow us to refine the purchase path already in the planning phase. When we are satisfied both with the look and the user experience, we move on to the programming itself.
4. Measurement and development
Once the online store is programmed, we set up modern metrics for analytics and tracking results. We make sure that the set goals for the online store are met. Then we make a follow-up plan for the continuous development and maintenance of the online store.
Services supporting website success
B2B shop
A store operating behind the registration and meant for dealers. Deepen cooperation and offer added value to your partners.
Online course platform
An online course platform integrated into your online store. Combine learning, coaching or other courses with your online store.
Conversion Optimization
More trade in terms of traffic. Improve the conversion of your online store with conversion optimization.
Social media advertising
Successful Facebook and Instagram advertising to support the growth of your online store.
Tailored solutions
Our experienced programming team implements customized solutions from various API integrations into our own add-ons and solutions.
Intranet & Extranet
We implement customized intranet & extranet environments for your company's needs.
Search Engine Optimization
We are the only service provider in Finland that guarantees top results for its comprehensive search engine optimization services.
Maintenance and hosting
We offer website maintenance and Finnish website-optimized cloud servers for website hosting.