Increase you visibility and contacts through your website
Search engine optimization is an investment in your company's future. Thanks to organic visibility you reach a target group that is ready to buy, people and companies that are desperately looking for a solution to their problem and ready to pay to solve it. In the long-term, search engine optimization is by far the most cost-effective form of marketing. Visibility with industry-relevant keywords also testifies about your company's importance and convinces the customer.
More qualified leads
With effective search engine optimization, you open the gates to better, purchase-ready leads.
Reach customers who are ready to buy
Be visible where your customers move and reach potential customers without great effort.
Increase your brand value
Your company's discoverability increases brand value and is a great long-term investment in your company's marketing.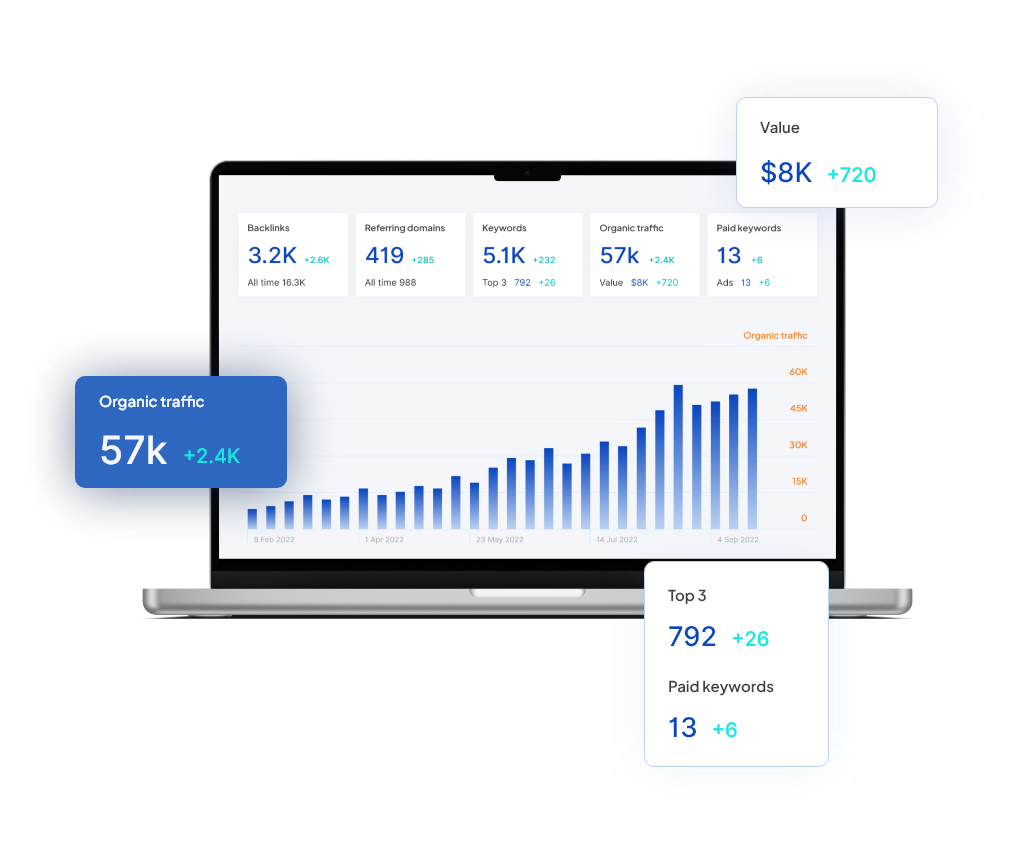 Operating model for guaranteed results
1. Analysis
We always start the implementation of search engine optimization with deep analyses of keywords, competitors and content. The analyses serve as a factual basis for whole project implementation and provide direction for creating a successful search engine optimization.
2. Contents
The content on the optimized pages must match the competition. Together with the customer, we create and optimize website´s text content based on content analysis and make sure we meet the marginal conditions Google has set for classification.
3. Technical optimization
We perform all search engine optimization forms for your website, including internal search engine optimization, external search engine optimization and technical search engine optimization. If necessary, we will correct any errors and optimize your page for speed.
4. Results and continuous growth
When the site is comprehensively optimized for search engines, results can be expected within the next 4-6 months. Normally, SEO agencies can reach results only after at least 12 months, but thanks to proven Pilar methods we can accelerate the process and achieve desired results in half of that time. After reaching results wanted, we will continue to develop and increase the site's organic visibility on a case-by-case basis.